The horizontal zip on the back panel of the manduca baby carrier has a function that is as ingenious as it is simple: when the zip is open, the back panel extends. The resulting integrated back extension ensures that appropriate back support is always guaranteed across all age groups. Reason enough for us to patent the manduca back extension.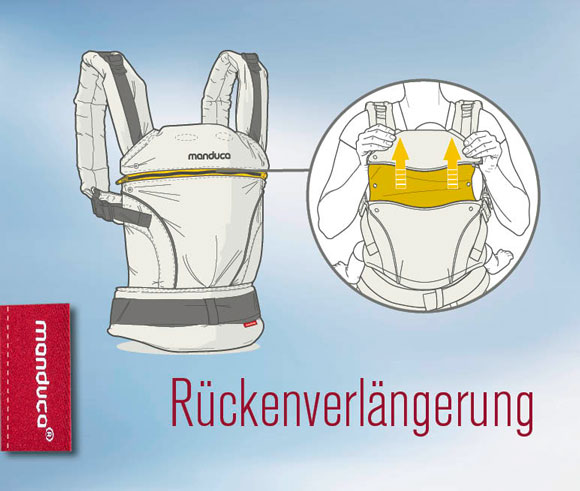 But when do you open the back extension and when is it better to leave it closed? Here you will find an overview of the possibilities and advantages.
manduca zip close: for babies with head control
With the zip closed, the manduca baby carrier has a normal back panel that provides good support for the baby's back. The well thought-out cut of the back panel and the special darts make it possible to carry in the M-position. When your baby's head no longer needs support, your baby can see something of the world. By the way, larger babies can also have their arms sticking out at the top. Conclusion: In the original version with the zip closed, the back part offers as much support as necessary and as much freedom of movement as possible.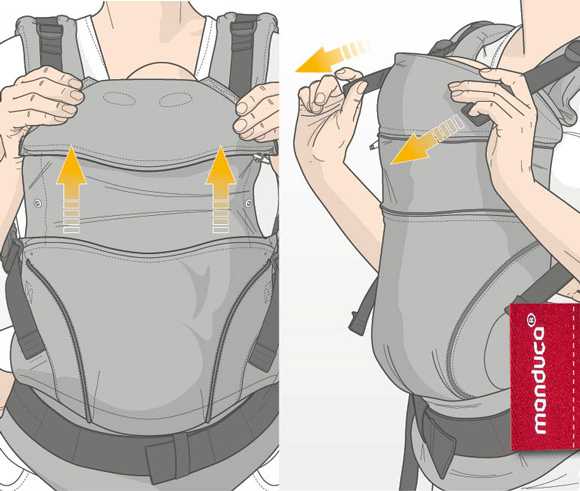 manduca zip open: Possibilities and advantages
With the zip open, you also have access to the many possibilities of the patented manduca back extension – the back extension has something to offer for every age group of your baby:
Back extension for newborns: head and neck support.
When the zip is open, the back section is extended by approx. 12 cm in height. Especially when your baby still needs the seat reducer and is therefore positioned a little higher in the carrier, the manduca back extension offers the necessary support in the entire head and neck area.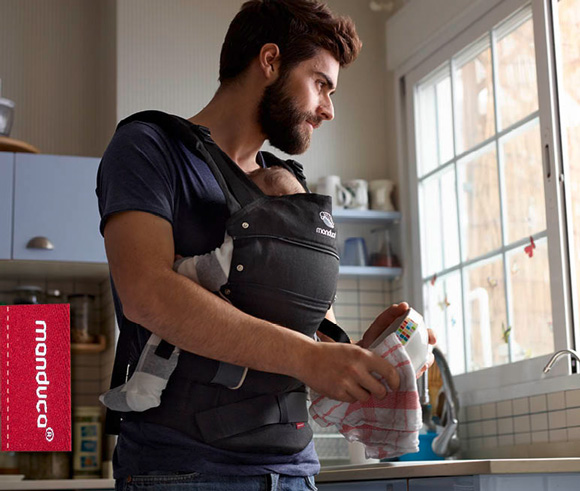 However, the zip does not create flexibility by opening and closing. Because the manduca ZipIn Ellipse (an elliptical shaped fabric insert) can also be zipped into the open back extension, which was specially developed for carrying newborns in the manduca. The elliptical shape of the ZipIn Ellipse makes the whole back section rounder – the shape of the manduca back section is adapted even more to the natural curve of the baby's back.
Back extension for sleeping babies
When your baby falls asleep in the manduca, you can open the back extension without taking your baby out of the carrier. The zip opens quietly and you can also tighten the shoulder straps without your baby waking up. Your sleeping baby's head is well supported thanks to the back extension.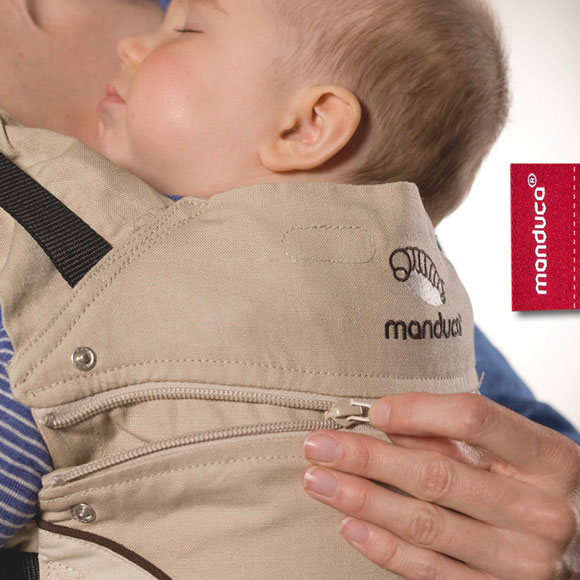 You can easily and quietly open the zip when your baby has fallen asleep in the front carrier.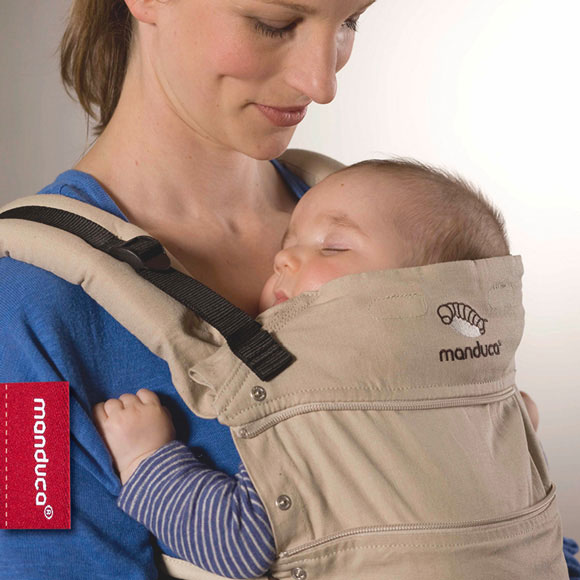 Back extension for the big ones
Your baby grows – and thanks to the back extension, the manduca grows with it. With the back extension open, the manduca has a longer back panel that provides good shoulder support for the back of your large baby or toddler.
manduca back extension open or closed? All options at a glance:
You should always open the zip when
you carry your baby in the integrated manduca seat reducer
your newborn needs support in the head area
your baby has fallen asleep and the baby's head needs more support
your larger baby needs support in the shoulder area
your baby is restless – the back extension offers additional security
The zip can stay closed for
Babies with head control
babies who want to see something
larger babies who want more arm room